FEATURED VIDEO
LATEST NEWS
STAY FRESH SESSIONS: SEIZE THE CHAIR
READ MORE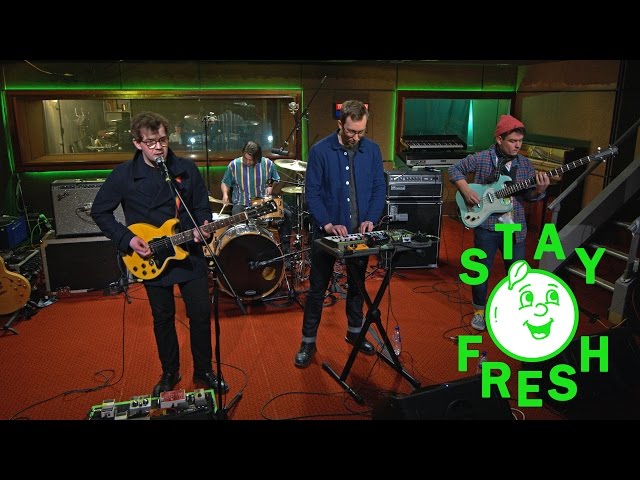 We've just launched the first video of our new Stay Fresh Sessions! Check out Seize The Chair live at Low Four Studios. Make sure you check them, and the rest of our awesome line-up out on 28th January at the next Stay Fresh Fest!
GET TICKETS HERE
CLOSE
ON SALE NOW: BASEMENT!!!
READ MORE
We're thrilled to announce that melodic hardcore-punk band Basement will be playing for two nights at The Deaf Institute!!! Tickets go on sale NOW
GET TICKETS
CLOSE
ON SALE NOW: HIGH TYDE
READ MORE
As heard on BBC Radio 1 & Made In Chelsea as well as features on Clash & DIY. The group spent last year honing their skills supporting the likes of PEACE and Little Comets as well as raucous performances at Reading & Leeds and Arenal Sound festival in Valenica. Now you can see them in the intimacy of The Deaf Institute on Monday 13th March! Tickets go on sale from 9am Wednesday 18th January...
GET TICKETS
CLOSE
CREATIVE TOURIST RECOMMENDS STAY FRESH FEST 2!!!
READ MORE
Have you heard about our two floor festival of live bands on 28th January??? Well you can read all about it as Creative Tourist have just made it their number one music event in the north!!!
We've got 8 fantastic new bands playing live! Come see some of the best new music to kick off the new year.
CREATIVE TOURIST STAY FRESH PREVIEW
CLOSE
NEW SHOW: SHE DREW THE GUN!
READ MORE
She Drew The Gun have announced details of their album 'Memories Of Another Future' and upcoming UK tour!
2016 was a breakthrough year for She Drew The Gun, who won Glastonbury's Emerging Talent competition. Festival co-organiser Emily Eavis said "they stood out in the most brilliant way – spiked indie with biting lyrics. Intense and great."She Drew The Gun's subsequent appearance on the John Peel Stage drew the biggest morning crowd of the weekend.

TICKETS ARE ON SALE NOW
CLOSE
NEW SHOW: METHYL ETHEL
READ MORE
Perth, Australia's Methyl Ethel are travelling to the UK as part of their world tour and will be hitting our stage on 4th March. The band make dream-pop for insomniacs—shadowy, nocturnal music whose surface shimmer barely conceals the fidgety, restless soul lurking underneath. Tickets for the show go on sale from 10am Thursday 19th January...
CLOSE
NEW SHOW: DAN PATLANSKY
READ MORE
We're thrilled to announce that blues musician Dan Patlansky will be coming to Ther Deaf Institute on Wednesday 3rd May!!! Tickets for the show are on sale now so don't miss out if you really want to go!
GET TICKETS
CLOSE
THIS FRIDAY
TWITTER FEED
FOLLOW US